Schwalbe, CX Pro Sport, Tire, 700x30C, Wire, Clincher, Dual, LiteSkin, 67TPI, Black
ABS POLYCARBON THIN SHELL  ACTIVE VENTING  GOGGLES STRAP HOLDER  TPR CONSTRUCTION PAD  REMOVABLE ANTIBACTERIAL MOLTON LINNING  REMOVABLE EAR COVER SM : 54 / 56 CM MD : 56 / 58 CM LG : 58 / 61 CM
REVO LENS  SIZE ADJUSTMENT SYSTEM  ABS POLYCARBON THIN SHELL  IN-MOLD LOWER SECTION  ACTIVE VENTING  GOGGLE STRAP HOLDER  TPR CONSTRUCTION PAD  REMOVABLE ANTIBACTERIAL MOLTON LINING  REMOVABLE EAR...
5mm steel bars with extra soft coating to prevent damage to the frame Special hardened steel Link construction with special rivets allows compact folding Flexible mounting with non-slip velcro...
5mm steel rods with plastic coating to prevent damage to the frame Only 650 g Flexible mounting with non-slip velcro straps or screws at the bottle holder device
All new products
Best Sellers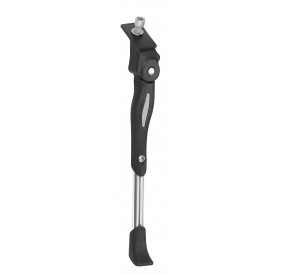 Steel frame 21 speed V-brakes Shimano EZ-fire shifters Sealed bottom bracket Shimano Tourney TY300 rear derailleur Shimano front derailleur Aluminum double wall rim 26 x 1.75 comfort tires 26''...
Single speed with freewheel and V-Brake 16x1.95" tires Low stand over alloy frame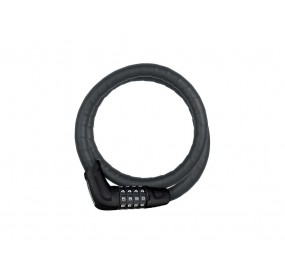 DescriptionCoques en acier qui se chevauchent et qui protègent le câble en acier interneAttache universelle Snap Cage incluse (convient à la majorité de cadres de Ø 15 - 55mm)Peut être installé...
For kids aged 7 to 10 years old 24'' wheels Steel Frame 7 speeds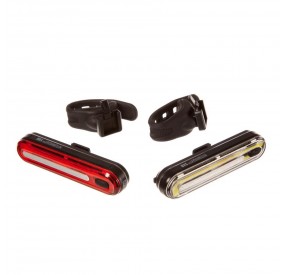 All best sellers
On sale
TECHNICAL SPECIFICATIONS FRAME : Argon 18 Gallium Pro Disc FORK : Argon 18 Gallium Pro Disc HEADSET : FSA FRONT RIM : Vision TriMax 30 Disc FRONT HUB : Vision TriMax 30 REAR RIM : Vision...
TECHNICAL SPECIFICATIONS FRAME : Argon 18 Gallium Pro FORK : Argon 18 Gallium Pro HEADSET : FSA FRONT RIM : Vision TriMax 30KB Tubeless FRONT HUB : Vision TriMax 30KB REAR RIM : Vision...
Carbon frame Shimano 105 R7000 Drivetrain Shimano Hydraulic disc brakes
Shimano Claris drivetrain, single pivot brakes Kenda Kontender 650x25c tires Valence X6 double butted alloy frame *On special order only
12x142mm rear thru axle15mm front thru axleTubeless 23.4mm wide rimCenter-lock disc mount9/10 speeds compatible
Vélo junior avec roues 24'' Transmission Shimano 16 vitesses Cadre aluminium
15mm front thru axle, 12mm rear thru axleCenter-lock disc mount, 8/9/10 speeds hub bodyTubeless compatible24mm wide rim, 24 stainless steel spokes/wheel
All sale products
Parts and accessories
There are 225 products.
Porte-vélos populaire pour boule d'attelage pouvant porter quatre vélos. Les courroies pour roues ont été améliorées ainsi que le revêtement des crochets pour prévenir les égratignures.Porte quatre...
Caractéristiques• Cadenas à chaîne innovateur pouvant se transporter à la taille et plutôt que sur le vélo• Niveau de sécurité Sold Secure : bronze• Chaîne / manchon : chaîne en acier trempé 6 mm•...
Tournez les molettes jusqu'à 11 : la première attache blindée réutilisable est maintenant dotée d'une combinaison!L'attache ajustable Z LOK a été bonifiée d'une combinaison à 3 chiffres...
Anse en acier trempé de 14mmAlarme 120dB résistante aux intempériesAlimenté par une pile au lithium de longue duréeLivré avec trois clésService de remplacement de clésSupport de transport...
Eclypse S9 - CarboneConstruction en une seule pièceLargeur intérieure de la jante : 17 mmLargeur extérieure de la jante : 28 mmHauteur de la jante : 50 mmValve Presta20/24 trousRayons Aero droits -...
Lignes harmonieuses et sinueuses, ainsi que d'autres particularités de confort et de sécurité caractérisent MR FOX STANDARD, notre siège d'enfant le plus futuriste. Un dossier ergonomique conçu...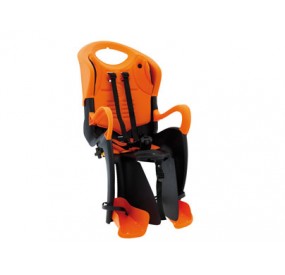 Un des sièges de vélo les plus sophistiqués sur le marché, TIGER affiche des caractéristiques de pointe pour le confort et la sécurité, comme le dossier ergonomique réglable en hauteur, le logement...
Ajoutez une protection thermique supplémentaire sur vos mains, vous ressentirez vraiment la différence. Nos manchons sécuritaires pour guidon de vélos bloquent la perte de chaleur de vos mains. Vos...
69 x 73 x 28 cmRoues 20''Cadre acier heavy duty
L'appui-tête se règle pour s'adapter à l'enfant qui grandit L'appui-tête peut être retiré lorsque l'enfant porte un casque
Installation simple par enclenchement de la trousse dans le système Thule VersaWingRéglage pratique de l'alignement qui maintient le transporteur sur la bonne voieCompatible sur Lite, Cross et Sport
Trousse de remorque pour vélo et trousse pour poussette comprises.Conversion facile du vélo à la marche.Fixation sécuritaire au vélo à l'aide du dispositif breveté ezHitch™ de ThuleRangement à bord...
Fold up design when not in use Fits 2 bikes, up to 35lbs each Fits 1 1/4 and 2" receiver