Wireless computer with sleek and stylish out-front design Fork mounted analog speed sensor Easy to read inverted LCD Low profile head unit can be removed from bracket 7 basic functions for simple...
Compact and light computer with large screen 35% thinner and lighter than Strada wireless 23% wider screen Functions: speed (current, max, avg), odometer, trip distance (1 and 2), elapsed time,...
Max tube width - 50mm Suitable for ages 3 to 6 years Weight limit - 22kgs Foot pegs and straps for extra security Fits most bikes with a cross bar Suitable for steel and alloy frames Not suitable...
CHARACTERISTICS : - Compatible with eBikemotion X-35 (Argon 18 Subito) - 2.1 "black and white LCD display - 3 buttons - ANT + wireless connectivity - ANT + LEV, HR, CAD, PWR, CTF - IP67 waterproof...
Frame:  Custom formed and butted 6061 aluminum frame, 142x12 dropouts Forks:   carbon blades, carbon steerer, 12x100, tapered 1-1/8"-1.5" Headset:  Octane One tapered 1&1/8"-1.5" IS42/IS52,...
Frame: NS AL6061-T6 custom formed and butted tubes, tapered integrated Headtube, 135x10mm dropouts Sizes :  ONE SIZE Forks:  Suntour XCM, 100mm travel, 9mm axle, 1&1/8" steerer tube Headset :...
Adjustable length of tow bars for ease of use Child is off the ground for warmth and comfort Simple installation by clicking the kit into Thule VersaWing Includes two lightweight skis, two...
Virtual shifting and custom gears. By pressing the up or down buttons on the shifters, you are able to change the gear ratio of the virtual drivetrain Gear feel featuring a vibration and slight...
All new products
Best Sellers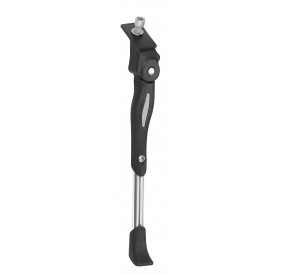 Made of polyamide glass fiber and carbon core Very light weight at 32g Bottle cage with optimal clamping, perfect fit with Tacx bottles, especially Shanti Cylindrical shape considerably reduces...
FRAME Lightweight aluminum low standover frame FORK Rigid hi-ten steel HEADSET Threadless 1-1/8" ball bearing type DRIVETRAIN CASSETTE 16T sprocket CHAIN KMC Z410A CRANKSET Aluminum...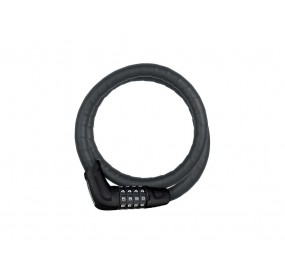 DescriptionCoques en acier qui se chevauchent et qui protègent le câble en acier interneAttache universelle Snap Cage incluse (convient à la majorité de cadres de Ø 15 - 55mm)Peut être installé...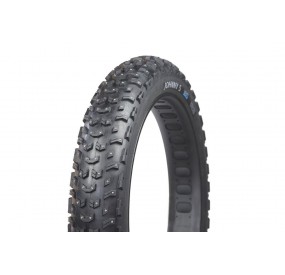 Lignes harmonieuses et sinueuses, ainsi que d'autres particularités de confort et de sécurité caractérisent MR FOX STANDARD, notre siège d'enfant le plus futuriste. Un dossier ergonomique conçu...
- Cadre: Alliage noir Mat- Poteau selle:25.4mmx300mm- Collet de selle: 28.6mm av.boulon- Fourche: Aluminium- Poignée: Guidoline noir- Jeu de direction: sans-filets 1-1/8''- Cartouche péd: Scellé...
All best sellers
On sale
FRAME: Platinum aluminum, 700c road-ready geometry, internal cable routing, 10mm x 135mm dropouts, replaceable bracket, semi-tapered head tube FORK: Schwinn® Carbon Race, 700c, Aluminum Steerer,...
12x142mm rear thru axle15mm front thru axleTubeless 23.4mm wide rimCenter-lock disc mount9/10 speeds compatible
15mm front thru axle, 12mm rear thru axleCenter-lock disc mount, 8/9/10 speeds hub bodyTubeless compatible24mm wide rim, 24 stainless steel spokes/wheel
15mm front thru axle, Quick release rear axleCenter-lock disc mount, 8/9/10 speeds hub body24.6mm wide rim
 ENVE Road handlebar is our most beloved, and one of our longest running products. The shaping and ergonomics have stood the test of time, and the ride feel is comfortable on any bike. The amount...
Quick release front and rearCenter lock disc mount9 and 10 speeds compatible
All sale products
Lights
There are 20 products.
Ultra Doppler Tail Light Specifications• 3 super bright LED's producing 7 Lumen's• 4-Modes• 3 Strobe patterns – 12 Hour burn time• Steady on – 9 Hour burn time• Cable free integrated USB 2.0...
• 38 Lumen super bright LED• 3-Modes• High – 5 Hour burn time• Medium – 9 Hour burn time• Flash – 9 Hour burn time• Cable free integrated USB 2.0 charging• 180° Side visibility• IPX3 Waterproof...
The Lumaray 30 lumen front light is designed to mount seamlessly between a cycling computer and existing 1/4 turn mount. Powered by Chip-On-Board technology, its 270* lens offers exceptional...
DESCRIPTION- Lumière avant rechargeable avec prise USB (temps recharge 2.5h) MODELE 260R (Arrière) - 4 modes: Super lumineux, normal, clignotant et poursuite - 3 leds Rouge MODELE I-260W:...
DESCRIPTION• Feu USB arrière 60 lumens à 2 faisceaux• Construction en plastique ABS• Batterie 400 mAh• 4 modes : rouge continu 60 lm (1,25 h), 25 lm (4 h), double clignotant haute intensité (3,75...
DESCRIPTION• 2 DEL 1 W (45 lumens)• 2 piles AAA • Continu : 22 h / clignotant et clignotant alternatif : 100 h• Fixation arrière universelle conçue par Serfas • 75 g FEATURE• Twin Beam 1W LED's -...
DESCRIPTION• Phare USB à 2 faisceaux avec DEL blanches ultrabrillantes 1200 lm • Faisceaux à illumination indépendante• Construction en aluminium usiné CNC et en nylon• Nouvel indicateur de...