Pair   Roll-top closure   Dimensions: Height: 42 cm Width: 32 cm Length: 17 cm Weight: 2.09 lbs Volume: 40 L   Mounting Type: QL2.1
Single   Roll-top closure   Dimensions: Height: 30 cm Width: 40 cm Length: 17 cm Weight: 3.77 lbs Volume: 21 L   Mounting Type: QL2.1
  Pair   Roll-top closure   Dimensions: Height: 45 cm Width: 36 cm Length: 26 cm Weight: 2.64 lbs Volume: 70 L   Mounting Type: QL2.1
-Cam-actuated micro-adjustable clamp fits 7/8" to 3" (22 mm–76 mm) diameter tubes and seat posts of any shape and material, including aero posts and dropper posts -Narrow clamping jaws (2.7"/70 mm)...
-Fully adjustable clamp to fit 1" to 3" (25mm–76mm) diameter tubes and seat posts of any shape and material -Narrow clamping jaws (2.7"/7cm) fit into tight areas or on short seat posts -360°...
- Accessory for all home trainer. - Maintains the horizontal position, just like riding on the road. - Keeps the front wheel aligned. - The non-slip Elastogel insert ensures maximum stability for...
- It reduces noise and offers greater comfort. - Optimum grip between the tire and roller, compared to conventional tires. - It reduces stress on the roller for a longer life. - the special...
All new products
Best Sellers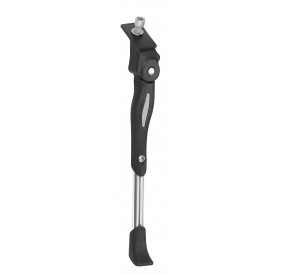 Made of polyamide glass fiber and carbon core Very light weight at 32g Bottle cage with optimal clamping, perfect fit with Tacx bottles, especially Shanti Cylindrical shape considerably reduces...
FRAME Lightweight aluminum low standover frame FORK Rigid hi-ten steel HEADSET Threadless 1-1/8" ball bearing type DRIVETRAIN CASSETTE 16T sprocket CHAIN KMC Z410A CRANKSET Aluminum...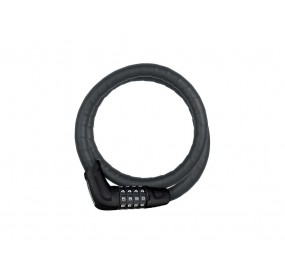 DescriptionCoques en acier qui se chevauchent et qui protègent le câble en acier interneAttache universelle Snap Cage incluse (convient à la majorité de cadres de Ø 15 - 55mm)Peut être installé...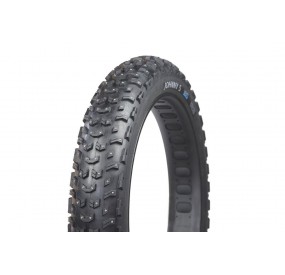 Lignes harmonieuses et sinueuses, ainsi que d'autres particularités de confort et de sécurité caractérisent MR FOX STANDARD, notre siège d'enfant le plus futuriste. Un dossier ergonomique conçu...
- Cadre: Alliage noir Mat- Poteau selle:25.4mmx300mm- Collet de selle: 28.6mm av.boulon- Fourche: Aluminium- Poignée: Guidoline noir- Jeu de direction: sans-filets 1-1/8''- Cartouche péd: Scellé...
All best sellers
On sale
Invisible 36V Lithium battery. In addition the battery can be removed from the frame very easily! In order to reduce the weight of the bike (barely 18 kg) as well as to give it the appearance of a...
12x142mm rear thru axle15mm front thru axleTubeless 23.4mm wide rimCenter-lock disc mount9/10 speeds compatible
15mm front thru axle, 12mm rear thru axleCenter-lock disc mount, 8/9/10 speeds hub bodyTubeless compatible24mm wide rim, 24 stainless steel spokes/wheel
15mm front thru axle, Quick release rear axleCenter-lock disc mount, 8/9/10 speeds hub body24.6mm wide rim
 ENVE Road handlebar is our most beloved, and one of our longest running products. The shaping and ergonomics have stood the test of time, and the ride feel is comfortable on any bike. The amount...
Quick release front and rearCenter lock disc mount9 and 10 speeds compatible
All sale products
Home
There are 9 products.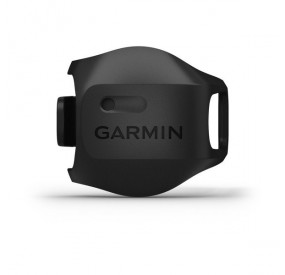 Barrel and shaft made of lathe turned luminum: end caps and handle made of composite matrix Inflates tires with 30% fewer strokes than traditional hand pumps due to the HV (High Volume) design...
Made of 100% CNC machined aluminum Equiped with the ABS (Air Bleed Equipped) Flex hose (Presta/Schrader) and a composite matrix mounting bracket Max: 120psi
Compact Lightweight Aluminum Design Super Bright (900 Lumens) Output Water Resistant Rating: IPX6 New 3 Level Battery Life Indicator Last Mode Memory Max Charges Rate of 1.5A Charges from Dead to...
Surround wrapping upper structure reduces overlap and provides a glove-like fitSynthetic leather with mesh texture creates a comfortable fit and an exciting racing profileThree durable hook &...
SPECS Part Number: WFBKTR4 Dimensions (legs open): 20"L x 23"W x 19"H Dimensions (legs closed): 9"L x 23"W x 21"H Weight (unboxed): 40 lb Rear Wheel Size: 24" RD / 24" MTB / 650c RD / 26" MTB...