• 38 Lumen super bright LED• 3-Modes• High – 5 Hour burn time• Medium – 9 Hour burn time• Flash – 9 Hour burn time• Cable free integrated USB 2.0 charging• 180° Side visibility• IPX3 Waterproof...
Ultra Doppler Tail Light Specifications• 3 super bright LED's producing 7 Lumen's• 4-Modes• 3 Strobe patterns – 12 Hour burn time• Steady on – 9 Hour burn time• Cable free integrated USB 2.0...
All new products
Best Sellers
Avaible with the Light Action System for beginners and kidsLow maintenance sealed cartidge axle unit Wide bearing placement for stable, uniform load distribution
DESCRIPTION- Lumière avant rechargeable avec prise USB (temps recharge 2.5h) MODELE 260R (Arrière) - 4 modes: Super lumineux, normal, clignotant et poursuite - 3 leds Rouge MODELE I-260W:...
All best sellers
On sale
Norco Sight VLT, Carbon, 150mm Travel, Boost 12x148mm Dropouts, Shimano Motor Mount RockShox Pike RC, 160mm Travel, Boost 15x110mm TA, Charger 2 Damper, E-Bike Rated, 46mm Offset RockShox...
Wheelset Cannondale HollowGram 30 CarbonFrame : All-New Trigger, 145mm travel, full BallisTec Carbon, carbon shock link, Ai offset drivetrain, ISCG05, PF30, flat mount brake, tapered headtubeFork :...
Synapse NEO SmartForm C1 Alloy Frame with Carbon fork Sram Apex 1 11 Speed Drivetrain with Sram Apex Hydraulic Disc Brakes Bosch Gen 3 Active Line Plus Drive Unit WTB STi29 TCS 2.0 Wheels...
SystemSix, Ballistec Carbon, Speed Release thru-axle and Carbon thru-axle Fork Shimano Ultegra R8020 Drivetrain wirh Cannondale Hollowgram SI crank Shimano Ultegra R8020 Hydraulic Disc Brakes...
High Performance Monocoque Carbon Frame Shimano R8070 Ultegra DI2 Drivetrain Shimano R8070 Ultegra Disc Brakes Mavic Ksyrium Disc UST (Tubeless Ready) Wheels
High Performance Monocoque Carbon Frame Shimano R8020 Ultegra Drivetrain Shimano R8020 Ultegra Brakes Vision Trimax 30 KB Wheels
Carbon frame 5007 HM Shimano Ultegra R8020 drivetrain Vision Team 30 Wheelset Shimano R8020 Hydraulic Disc Brakes
Synapse Disc Asymmetric, BallisTec Carbon, Thru Axle Frame and Fork Shimano Ultegra R8020 Drivetrain with Cannondale SI Crank Shimano Ultegra R8020 Hydraulic Disc Brakes Fulcrum Racing 600...
All sale products
Home
There are 204 products.
Porte-vélos populaire pour boule d'attelage pouvant porter quatre vélos. Les courroies pour roues ont été améliorées ainsi que le revêtement des crochets pour prévenir les égratignures.Porte quatre...
Caractéristiques• Cadenas à chaîne innovateur pouvant se transporter à la taille et plutôt que sur le vélo• Niveau de sécurité Sold Secure : bronze• Chaîne / manchon : chaîne en acier trempé 6 mm•...
Tournez les molettes jusqu'à 11 : la première attache blindée réutilisable est maintenant dotée d'une combinaison!L'attache ajustable Z LOK a été bonifiée d'une combinaison à 3 chiffres...
Anse en acier trempé de 14mmAlarme 120dB résistante aux intempériesAlimenté par une pile au lithium de longue duréeLivré avec trois clésService de remplacement de clésSupport de transport...
• Fast traction fatbike tire 26x4.0• 240 carefully positioned studs allow you to railicy off-camber singletrack with confidence andcontrol, while taller side lugs bring improvedcornering in snowy...
Eclypse S9 - CarboneConstruction en une seule pièceLargeur intérieure de la jante : 17 mmLargeur extérieure de la jante : 28 mmHauteur de la jante : 50 mmValve Presta20/24 trousRayons Aero droits -...
Lignes harmonieuses et sinueuses, ainsi que d'autres particularités de confort et de sécurité caractérisent MR FOX STANDARD, notre siège d'enfant le plus futuriste. Un dossier ergonomique conçu...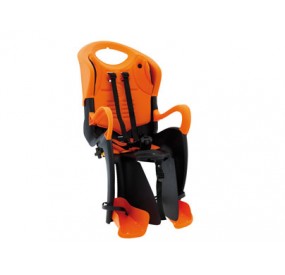 Un des sièges de vélo les plus sophistiqués sur le marché, TIGER affiche des caractéristiques de pointe pour le confort et la sécurité, comme le dossier ergonomique réglable en hauteur, le...
Bras de remorque révisé pour accomoder les vélos électriques et 29"Harnais de sécurité à trois points d'ancrageSiège ajustable facilementPédales munies de courroies de style "fixie" pour tenir les...
Ajoutez une protection thermique supplémentaire sur vos mains, vous ressentirez vraiment la différence. Nos manchons sécuritaires pour guidon de vélos bloquent la perte de chaleur de vos mains. Vos...
69 x 73 x 28 cmRoues 20''Cadre acier heavy duty
L'appui-tête se règle pour s'adapter à l'enfant qui granditL'appui-tête peut être retiré lorsque l'enfant porte un casque
Barres à longueur réglable pour une utilisation facileL'enfant est maintenu au-dessus du sol pour plus de confort et de chaleurInstallation simple par enclenchement de la trousse dans le système...
Installation simple par enclenchement de la trousse dans le système Thule VersaWingRéglage pratique de l'alignement qui maintient le transporteur sur la bonne voieCompatible sur Lite, Cross et Sport